May Bits and Clips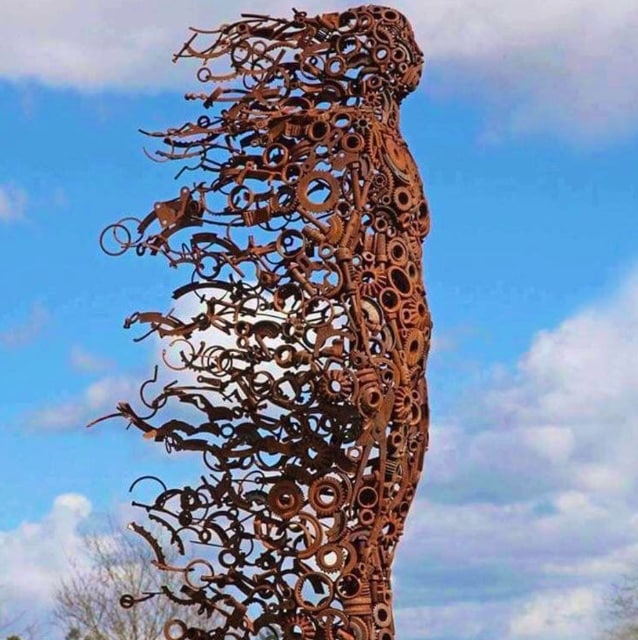 This post is part of a monthly series of the best that I read, heard, or saw on the internet in the past month. I hope you find something in these links and many memes that inspires, educates, encourages, informs, interests, motivates, moves or amuses you:
Art:
Monet's "Meules" Sells for Astonishing $110.7 Million, a New Artist Record
Richard Feynman Ode to a Flower
Looking Good Is Not the Point: What Artists Bare in Self-Portraits
Photography:
This is How Sand Looks Magnified 300 Times
See the World's Oldest Trees by Starlight
Spirituality:
Memorial Day Sermon by a Blog Reader
Breaking the "fourth wall" of Unbelief
Sharing the Healing Power of Christian Science
Can We Feel Safe When We Worship?
Ideas:
The Complete Guide to Deep Work
A Poor Mom Teaches A Rich Mom A Lesson
Woman Waves to High School Kids Every Morning
Homeschooled children are far more socially engaged than you might think
20 Amazing Things to Do Outside in New York
Are educators neglecting the needs of high-flying students?
Got a Reluctant Gifted Learner?
Mother's love and loving our mothers
The Difference Between Happiness and Joy
Books:
Summer Reading Recommended by the NYTimes
20 Kid-Approved Books for Advanced Second and Third Grade Readers
Food:
Farmed Salmon = Most Toxic Food in the World
Homemade Strawberry Almond Milk
Poetry:
The Fragility of the Flower Unbruised
Hope:
All-girls robotics team from Ghana wins World Robofest Championship in the U.S.
Amazon Tribe Wins Lawsuit Against Big Oil, Saving Millions Of Acres Of Rainforest
Iceland has made it illegal to pay women less than men
Germany to close all 84 of its coal-fired power plants, will rely primarily on renewable energy
Billionaire Robert F. Smith pledges to pay off Morehouse College Class of 2019′s student loans
Washington State Moves Toward Free and Reduced College Tuition, With Businesses Footing the Bill