The Twelve Lives of Samuel Hawley (Book Review)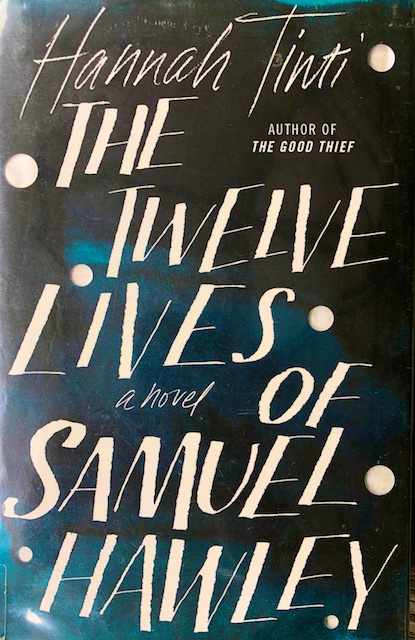 Well, the book I read is called, as you can see above,  The Twelve Lives of Samuel Hawley, but I have seen that same thing elsewhere with the title The Twelve Bullets of Samuel Hawley. With that other title, I probably would not have read the book, but their content is the same.
As you all know, I am staunchly anti-gun. So I warn you, there are a lot of guns in this book, and because of that, I debated even honoring it with a review here.
Samuel Hawley has twelve scars from bullets and this is the story of how he got them. It jumps from the present with his daughter, to the past, describing each time he was shot, and back again. Samuel Hawley tries to be a good father in the present day, but guns got him off track in his early years, and keep catching up with him.
The writing here is exquisite, and even though Hawley is an outlaw and kills people, you find you like him anyway, and see that in his own way, he is trying. His daughter is a wonderful character– spunky, and clear headed. They both are believable as real people, and do not come across as cardboard constructs.
The ending leaves you extrapolating as to what the conclusion actually turns out to be. Two different types of people will be left with two different assumptions of what happens in the non-existent epilogue.
I initially read this because I enjoyed The Good Thief, Hannah Tinti's other book, which also explores the heart of one who breaks the law; you can see my very brief review of that here.  Both books I give four stars.