I Got an Award in my First National Juried Show!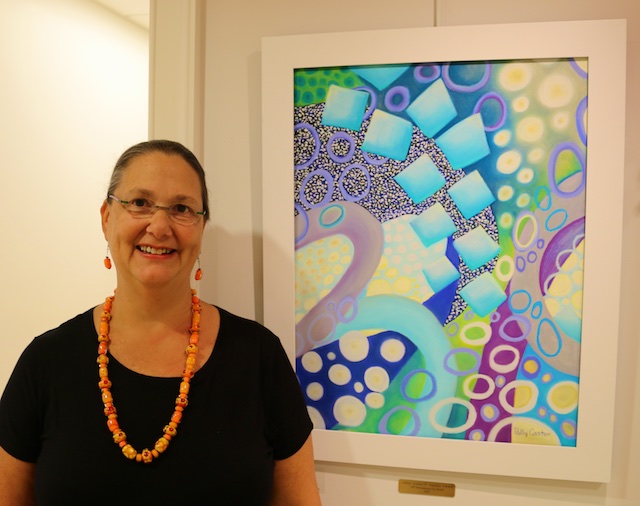 I was delighted to get into my first national juried show, but yesterday at the reception, I got an award as well!
The 2017 Renaissance in Pastel 24th Annual National Juried Show has amazing work in it as you can see in this post. Scroll down not to miss seeing any, and if you can make it to see the show in person (at Arts Center East in Vernon, Connecticut, near Hartford) even better! The show runs until November 5, 2017. You can see how high the caliber is, so getting the Allied Artists of America (cash) award was definitely an honor.
You can read more about my abstract conceptualistic painting "July" here on my blog, and get prints or merchandise with it on it here in my gallery.
The first shot below is of the two co-chairs of the show; thank you for all your hard work to make this show possible! The last photo is of the award winners, while the second to last photograph shows the painting and the artist that got Best in Show. Please pardon the occasional reflections in the glass that are hard to avoid in these conditions.
And I also have to say that the pastel community includes some of the nicest people you'd ever want to meet. What a great group of folks! So grateful!