Gratitude Requires Action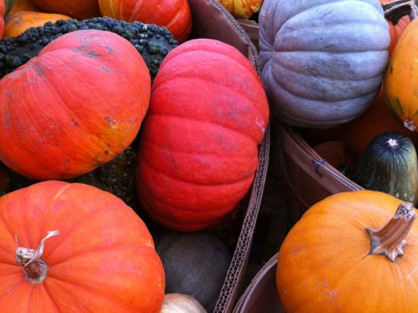 I wrote the piece below for a newspaper column spot for the Saturday following Thanksgiving, but by mistake it did not get printed. I've waited a couple weeks to see if they'd print it on subsequent Saturdays, only to decide it has gotten swept under the rug. Meanwhile, last night, I followed my own advice in this article and fed someone who doesn't get home-cooked meals, and I was sobered when she said what was a basic meal to us was her best meal in ten years! This made me rededicated to at least publishing my article here:
Gratitude Requires Action
Thanksgiving –the holiday, complete with the great meal – is over and done with for another year, but the need for giving thanks continues. The time is always ripe for gratitude, and the blessings of gratitude are ever available. I believe that thankfulness quite literally induces happiness, and that it even remediates and heals.
It is not a surprise to me that gratitude as an ongoing spiritual practice is getting more and more commonplace in society, and I am so grateful that it is. Gratitude not only feels better than an attitude of entitlement ever will, but I believe it actually helps bring more good into your experience.
The founder of the Christian Science church, Mary Baker Eddy, has famously had this to say in her blockbuster book Science and Heath with Key to the Scriptures: "Are we really grateful for the good already received? Then we shall avail ourselves of the blessings we have, and thus be fitted to receive more."
Many secular sources recommend keeping a gratitude journal as a place to daily write down what was especially appreciated, both minor things that were noticed as well as things that made a huge difference. This is a helpful spiritual discipline because it reveals not only how much we have to be grateful for, but the broad range and never-ending reasons to hold an attitude of gratitude.
These reasons become most noticeable during challenging times, when one discovers that good is ever-present regardless of what is going on. In these times it becomes clearer that gratitude is like a ladder bringing you right out of those difficulties to a better place.
Individually, we all appreciate a "thank you" from someone, and it makes us more inclined to offer that generosity –and more –next time, while being taken for granted has the opposite effect. Verbal expressions of thanks are wonderful.
However, Mary Baker Eddy goes on to say that, "Gratitude is much more than a verbal expression of thanks. Action expresses more gratitude than speech." Gratitude starts in the thought and heart but must find expression in both word and deed.
The accompanying blessings attached to active gratitude are even greater than those experienced by the spoken or written form, so it behooves us to figure out good ways of doing it.
Like many churches, our local Christian Science church participates in regional food drives and donates money to a wide variety of charities. Our tradition teaches that charity has divine authority, and we take seriously Jesus' injunction to "Love thy neighbor as thyself."
This is an endless cycle of good, for every time we are generous to others it comes back to bless us. A selfless attitude actually helps those that have it, enabling them in turn, to help others more. I have seen over and over again that we can't love our neighbor well unless we love ourselves, and conversely, we can't love ourselves well unless we love our neighbors.
What are some needs of others that we can meet? Try to think beyond financial assistance, although that is very helpful too. Can you freely impart some knowledge that someone else can benefit from? This action carries much more power and blessing than being merely glad you know that thing.
Maybe you can run errands for someone, shovel someone's sidewalk who can't, or invite someone over that is lonely or who doesn't cook for themselves. Doing these things reminds you more practically than words ever can how many blessings you have which you can spill over on others.
Gratitude expressed as action is how community is built. This is increasingly needed in our fractionalized society.
Mission trips both domestically and internationally have a beneficial effect, but that same spirit could be integrated into our daily communities with an enormous impact, becoming a way of life rather than isolated events. Charity as Christmas presents for international aid are lovely, but what about gifts instead to local groups like the Association of Religious Communities right here in our own backyard, that are doing so much good, needed work?
Charity begins at home and is born out of active gratitude. I can envision a loving community where everyone is intrinsically valued, all have something to offer and do so generously out of a grateful heart, and where all are reciprocally blest.
I'm grateful to live right here with all you wonderful people, and I'm thankful for all the caring that is going on. Join with me in making Thanksgiving a year-long endeavor, both in your own quiet internal spiritual practice, but also actively in our wider community.
by Polly Castor, a Christian Science Practitioner, and member of First Church of Christ, Scientist, Ridgefield. She can be reached at PollyCastor@gmail.com