Bits and Clips for October 2016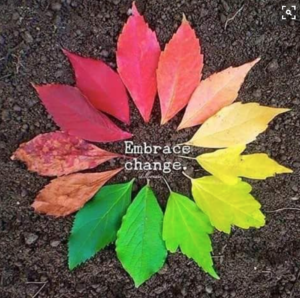 This is a monthly feature of the best that I read, saw, or listened to on the internet in the past month. I hope you find something here that is helpful, inspiring, entertaining, enlightening or interesting. As usual, I have separated the links by topic to assist you, but this month, because of the coming elections, I have separated the ideas section into "political" and "other" so you can easily find those you most want to see or avoid:
Art:
10+ Incredible Before & After Street Art Transformations
Finished not Perfect (video)
Archive of Hand Drawn Quotes By Helen Boggess
UART Tip of the Week: Oil Stain Underpainting for pastels with Karen Margulis
13 Reasons Why Original Art In The Home Is As Important As a Bed
5 Strategies Successful Artists Follow to Thrive in Their Careers
Photography:
These 100-Year-Old Colour Portraits Of New York Immigrants Reveal Incredible Outfits
Overhead Portraits of Street Vendors
Spirituality:
Divine Mind's Government in Elections
Good Government Starts with Self Government
Tares Stand Out Above the Wheat
Christian Science and Dentistry
Can We Love Our Political Opponent Too?
The 'stuff'—or substance—of our being
Ideas (political):
We're with Hillary Clinton. Frankly, Donald Trump's dangerous.
Donald Trump is not fit for the nuclear-age presidency
First Lady Michelle Obama live in Manchester, New Hampshire (video)
Eric Holder Slams Donald Trump's Chilling Debate Threat To Hillary Clinton
Stop Pretending You Don't Know Why People Hate Hillary Clinton
Theologian Miroslav Volf makes a surprising case for one candidate
The Tweet Storm Heard Around the Republican Party
Evangelical magazine publishes scathing anti-Trump editorial
I'm Pro-Life and I don't Care About the Supreme Court
Speech Ethics in the Time of Trump
Before He Left Office Bush Sr Left This Letter for Bill Clinton
5 Reasons (And Then Some) Not To Worry About A 'Rigged' Election
Leave it to a Canadian ad campaign to deliver the most inspiring message of this U.S. election
Don't Go: a Tribute to Barack Obama (video)
Ideas (other):
Bob Dylan Wins Nobel Prize, Redefining Boundaries of Literature
20 ingenious tricks to get your kids to open up about their school day
Benefits of a Little Small Talk
Want to Raise a Trail-Blazing Daughter? 'The Notorious RBG' Says Do These 7 Things
You don't need an extreme bucket list to find happiness. Just eat more waffles
Always Ask For A Small Coffee In A Medium Cup And 21 Other Pieces Of Advice For My Sons
Proofreader's Marks Every Writer Should Know
Becoming the Person You are Meant to Be
Women Making an Impact: 50 over 40
One Bouquet of Fleeting Beauty, Please
9 Learnings from 9 Years of Brain Pickings
Parenting, Not for the Moment, but for the Long Haul
An Illustrated Guide to Writing Scenes and Stories
Poland Unveils Glow-In-The-Dark Bicycle Path That Is Charged By The Sun
Obituary: Great Barrier Reef (25 Million BC-2016)
Books:
From preschool through high school: 24 great books that show empathy, kindness
Girls and Sex: Navigating the Complicated New Landscape
Movies:
Trailer: The Crown Premieres Nov 4
Food:
Recipe: Cinnamon Sugar Apple Cake
Recipe: The Best Chocolate Sheet Cake Ever
Recipe: Marcella Hazan's Tomato Sauce
Poetry:
Mary Oliver Issues A Full-Throated Spiritual Autobiography In 'Upstream'
and Hope:
Yosemite's Endangered Frogs Show Signs of Rebound
Mural's message to O.C. jail inmates: You are loved
Renewables just passed coal as the largest source of new electricity worldwide
Community interfaith concert filled with generosity and tolerance