Book Review: Pollan Family Table Cookbook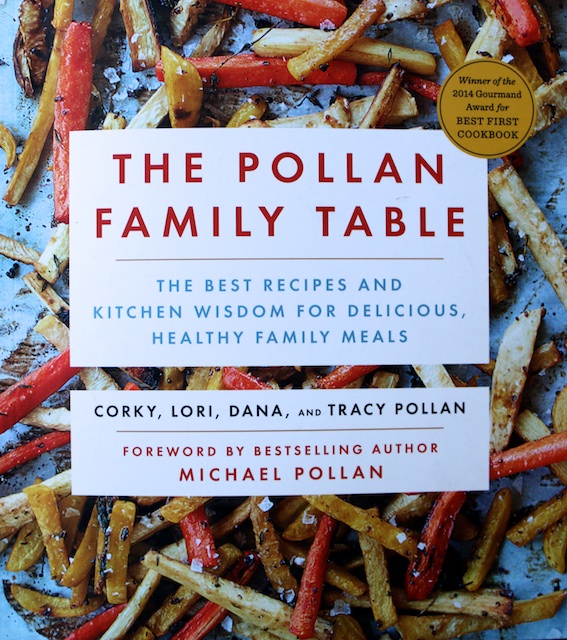 As readers of this blog might remember, I am a fan of Michael Pollan, having reviewed his books here and here. His book The Omnivore's Dilemma is one of my all time favorites and has a spot in the footer of every page on this blog. So last week I jumped at the chance to hear his mother and sisters talk about cooking, and dragged my husband along. It was an engaging evening; we liked them and ended up buying the book and getting it signed.
I was sorry not to have brought my good camera, and only got some terrible iPhone shots of them; the "least worst" one is shown below. They were thin and fun and all loved to both cook and eat. Their philosophy is everything in moderation, and only what you cook yourself. (The mom laughs that you won't have too many potato chips if you have to make them!) They eat a lot of vegetables, but there are meat and fish recipes too. It turns out that one of the sisters is married to the actor Michael J. Fox, which was interesting, and the cookbook is sprinkled with family photos that include him. There are plenty of photographs of the recipes as well.
I spent some time over the weekend reading this cookbook, and trying the recipes, and got some great ideas from it. The recipes are easy to follow, without hard to find ingredients, and taste good. I think this paperback version that is just now out would make a wonderful Christmas gift for someone you love, or maybe yourself!