Book Review: The Readers of Broken Wheel Recommend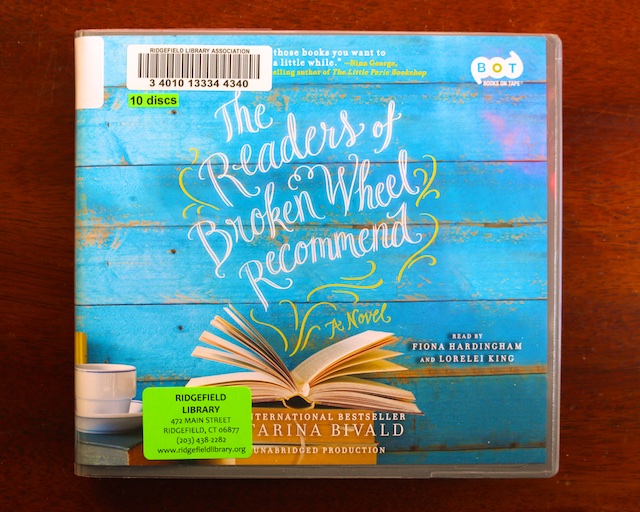 This book was a pleasant surprise. Knowing nothing about it, I got it off the "new audiobook" shelf at the library, to listen to out walking on dreary cold days.
This novel is about a Swedish girl who comes to visit her pen-pal in a remote community in Iowa, but as it turns out, she arrives on the day of that woman's funeral. The small town takes her under their wing and soon it is the other way around. As the town breathes life into Sara, Sara reenergizes the town. All sorts of things seem possible that were not before. And central to the whole story is books. Books bring with them the power of transformation, and they are fun to read about! 
All sorts of issues are explored in this light, breezy, endearing, and somewhat predictable chick-lit. There are subplots– interracial, gay, alcoholism, immigration, and ageism –that are natural components of the story. The characters are idiosyncratic, but believable, even though somewhat stereotypical. 
This book was translated from Swedish, which might explain why this town didn't quite seem like Iowa to me. And the accents in the audiobook were definitely not from Iowa either! Regardless, you might enjoy reading about the resuscitation of people in a town near Hope.
I give this book 4 stars.