Book Review: Portrait of a Lady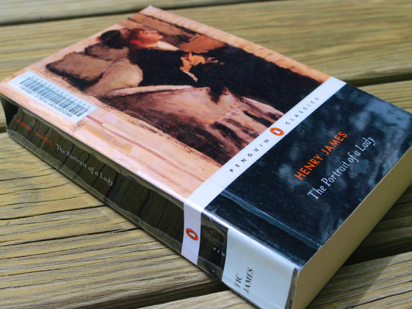 Supposedly Henry James' best novel, Portrait of a Lady is a project to read in its detailed 623 pages. It starts off rather slowly with a young American heroine in England refusing likable and very eligible suitors, and we are inclined to admire her pluck. By the end, the story has picked up its pace and we know all these characters rather well, but are now deeply frustrated by the heroine's choices, if not her sparkling ideals.
The worst part is reading the whole way through this wonderful but all too prolific prose for such an ambiguous ending. No wonder this ending is much talked about: it's unclearness is rather infuriating! Henry James was ahead of his time in writing "realism" as a counterpoint to the tidy destinies written by the likes of Jane Austin, but his approach at the end of this book reminded me more of what I don't like about most post-modern literature. As one reviewer said, we want books to end like books should, not like real life.
Even though this novel was wordy to the point of wondering if James got paid by the word, it is vast and brilliant in some important ways. The whole theme of questioning what freedom actually is, promotes one to think about that more closely. The disappointing ending came close to knocking this classic book down into the 3 star category, but the excellent writing (even though verbose) prompts me to give it four stars anyway. One thing is for sure, it makes me appreciate more the kindness and genuine support of my husband!