At MIT SPLASH Again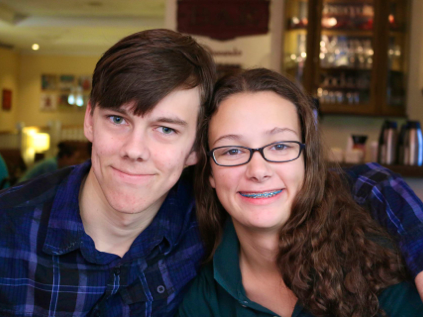 We've been to this wonderful program for high schoolers for many years now. In fact this is my 12th consecutive year, among my three children; next year will be my last. For the most recent eight years we've stayed in a hotel on Kendall Square with a family that comes up to this from Florida; and this is their son's last year since he is a senior applying to colleges. So next year will be very different, and then it is all over.
This weekend our daughter took mostly physics classes:
• Physics Lightning lectures (2 hours of 5 minute Physics summaries.)
• Maxwell's Equations (LOVED this class)
• The Dawn of Quantum Mechanics (reportedly her worst class)
• Moons of the Solar System
• Topics in Inorganic Chemistry: Meta Organic Frameworks
• An Introduction to Nuclear Reactors and Ionizing Radiation (Loved this too)
• Black Holes (She seems to do one of these every year)
• Astrophysics in a Nutshell
• Extreme Physics: Quarks, Black Holes, and Everything In-Between
• Introduction to Special Relativity
• Electromagnetic Earth
• Exploring Einstein's Special Relativity
This weekend is a highlight of our child's year. She has really been looking forward to it and is very excited by the barrage of information she gets, which she chews on in the months to come. It is fun to see your kid so thrilled and intellectually fed.
I shopped in the bookstore and chatted with other parents around the hotel fire. Oh, and the Thai Calamari at Legal Seafood is wonderful!
(See more on this blog about SPLASH here and here…)