Movie Review: Runaway Bride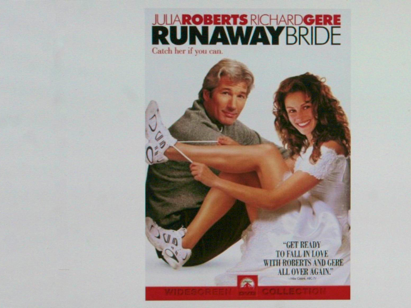 My oldest daughter is home from college for spring break.  We both enjoy a good "chick flick" or romantic comedy; I see more movies when she's around!  Last night, when some people were watching the Oscars, we were watching a ten year old flick on video we hadn't yet seen. We enjoyed Runaway Bride… a thoroughly decent film which I'll give 4 stars (especially after rating the last movie like this too high – see here). 
We liked this film, which is about really knowing yourself before you make a commitment, and stars an unbeatable combination of Julia Roberts teamed with Richard Gere.  All the supporting characters in this are priceless as well. Rated PG, this movie lacks sex scenes, portraying successful intimacy on a whole other level, based instead on mutual understanding. That was very refreshing indeed.
Next time you're looking for a clean, straight forward, sweet movie in this genre, give this one a try.  We are glad we did!