Our Son Turns 19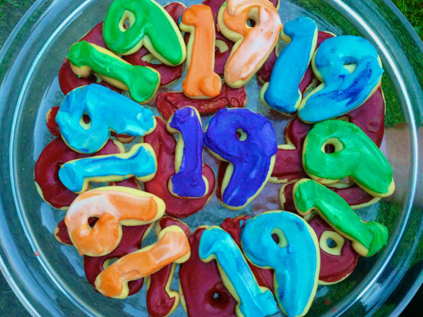 We had a nice time today with our son as he turned nineteen. He has grown up a lot and we are very proud of the progress he is making.
We celebrated with our usual birthday cookies and Andrew set a new high standard on an awesome job frosting his large cookie (see below.) He depicted beautifully his gratitude for his college, his camp, his church, and his home, and we as parents found this very touching.
We gave him a lovely leather messenger bag for his gift, and are sure he will get a lot of good use out of it in future cycles around the sun.