A Father's Day Hymn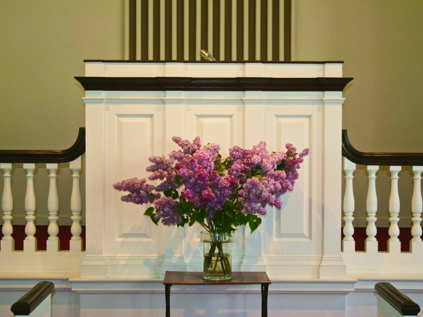 Hymn 58 
Father, we Thy loving children 
Lift our hearts in joy today, 
Knowing well that Thou wilt keep us 
Ever in Thy blessed way. 
Thou art Love and Thou art wisdom, 
Thou art Life and Thou art All; 
In Thy Spirit living, moving, 
We shall neither faint nor fall.
Come we daily then, dear Father, 
Open hearts and willing hands, 
Eager ears, expectant, joyful, 
Ready for Thy right commands. 
We would hear no other voices, 
We would heed no other call; 
Thou alone art good and gracious, 
Thou our Mind and Thou our All.
In Thy house securely dwelling, 
Where Thy children live to bless, 
Seeing only Thy creation, 
We can share Thy happiness, 
Share Thy joy and spend it freely. 
Loyal hearts can feel no fear; 
We Thy children know Thee, Father, 
Love and Life forever near.
from the Christian Science Hymnal
(with a Father's Day lunch out after church…)