Book Review: The White Tiger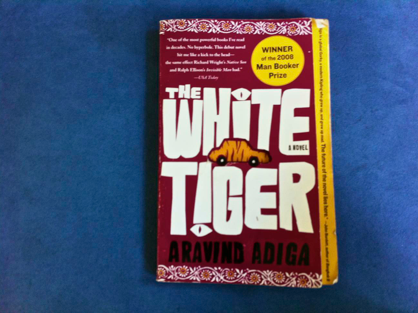 This is an eye opening novel of corruption and oppression in modern day India.  The protagonist cannot free himself from bondage of class and station without committing crimes, so even then (to my way of thinking) he is not free.  Somehow this book is both a fast-paced entertaining read, and a deeply challenging one the more you contemplate it.  It would stimulate a wonderful book-club discussion, since there are many metaphorical layers to consider and questions to plumb. 
This peak into Indian society made me grateful for the moral fiber of our nation; we spotlight exceptions to this norm, but mostly we take it for granted.  Even though we no longer live so close to the law of the jungle – eat or be eaten – we need to be reminded not to become soft and myopic. How can life dictated by ethical principle maintain the cutting edge?  If we refuse to kill or bribe, can we continue to rule?
I give this book only 4 stars, but I'm glad I read it and am still thrashing it around in my thought.  And now I'm praying about the insidious nature corruption again, which, other than Monsanto, I have let slip off my radar since no longer working with NYC contractors…