We Sent an Acceptance Check to Swarthmore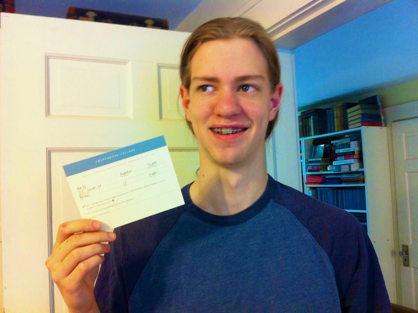 Well, we have sent an acceptance check to Swarthmore! Our son felt that it was the best school with the most options and opportunity.  It seems to have the most "heart," and it offers generous financial aid in the form of grants instead of loans. It is a beautiful place, strong on fundamentals, with lots of individual attention from professors. 
He won't have to declare a major for two years, and can double major easily, with 50 strong majors to choose from, including his current interests of engineering and economics. 
This campus is typecast as socially conscious and politically active which is important to our son.  Students who succeed here can do well anywhere and all paths are open to them, whether as transfer or graduate students, or in obtaining internships or jobs.  It will be both invigorating and challenging to be part of this talented student body. 
It has been a long road to this decision, and we now look forward to focusing on enjoying having him around as he finishes his senior year.