My New Poem: Yearning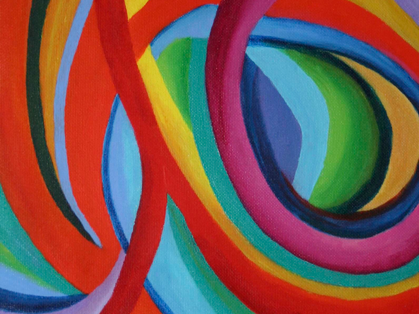 Yearning
I'm too deep for friendship
too raw and ready
open and creative and capable
difficult to understand
while revealing myself at face value
as accessible as salt or sugar.
I'm too intense, intimidating; I feel too much
uninhibited and unafraid, undemanding
always screeching on the reins so not to overwhelm
incessantly giving and doggedly hopeful
I seem self-sufficient, like I need no one
but I'm cringing at the ready like a thirsty sponge.
I'm waiting for someone to embrace all that
who's not too busy or too clueless,
too preoccupied or unstable,
too myopic or messed up
to share with all I am
who will get it and it be delighted –
often be moved even – and respond.
I'm craving real human connection
– does it exist beyond flickering? –
as population and complexity mount
loneliness bursts wide like a tulip in hot sun
rampant, jaded, numb, and wilting.
I think most don't even notice.
Deal with it.
They're just not that into you
even though you have so much to offer.
No wonder Van Gogh ate paint;
they didn't know what they had in him till he was gone;
maybe then you'll be worth something too.
Meanwhile, you have God as a consolation prize.
(Who, by the way, is actually second to none)
There is simply God and His reflection
the only I or Us
harmonious
we are all one somehow anyway
not separate, distinct or disinterested
not jockeying about or angling for attention, appreciation, or love
so God has got to be enough as my best and only friend.
Help me be genuinely passionate about the intrinsic beauty of that?
Show me often that You are really real
and not just a figment of my imagination or mere theological doctrine.
Help me not pine after something second rate –however great–
Help me set aside without sadness or despair the impossibly illusive goal
of reliable, meaningful, human companionship…
Please don't be esoteric, enigmatic, abstract or oblique
Help me to know You, feel You, rejoice over You
Talk with me, laugh with me, walk, work and play with me
touch me and let me touch You
Fill me up with all You are
and make me truly satisfied
with Your blessed presence
alone.
Polly Castor 09/27/09