Retrospective of My First Box-A-Day Art Journal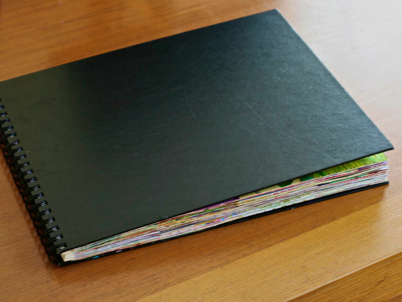 This Box-A-Day Art Journal of mine spans 478 days
from May 9, 2008 through August 30, 2009.
This project has been restorative and therapeutic, inspiring and revealing,
growth inducing and thought provoking, enhancing awareness of good and observation of life.
I strongly endorse it as an artistic outlet and a daily spiritual discipline.
What a joy and sense of accomplishment! I strongly recommend it.
A little a day at anything does not leave you where you started!
It is not only a record of creativity and life lessons, but of activities and personal history as well.
I have already started the next one without skipping a day.
Below you can see each page of this book in order and in it's entirety.
Enjoy!