Our Glorious Tomatoes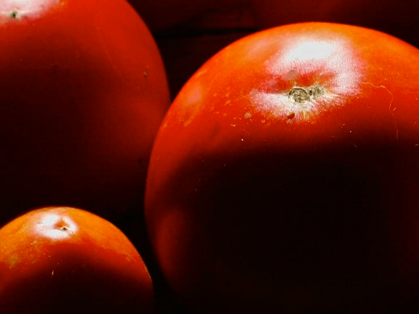 This has been a notoriously bad year for tomatoes because it rained for the first six weeks of summer and was too cold for these plants who wanted steamy hot sunshine in which to grow. I hear of many plants blighted, and poor or nonexistent yields.
Given the fact that we planted sixteen plants, maybe we don't have as many as we would have, but we still are harvesting enough to share and to challenge ourselves with new ways to fix them. The enormous one sliced in the photograph was great in a sandwich; one slice covered all of a large piece of bread!
There are more to come as you can see, but we are already in the throws of enjoying these. Sample these savory photographs of our yield so far…