Book Review: The Abstinence Teacher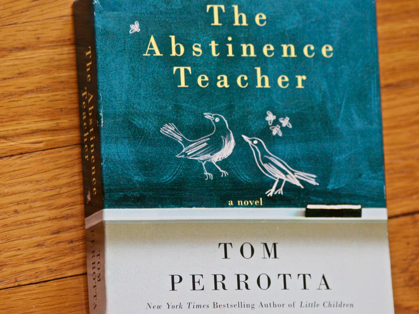 This novel raises controversial issues about sex education and about the separation of church and state in suburban America. It raises questions about whether we should inflict our opinions on others, and if we do, whether or not it helps them. This book contrasts not only conservatives and liberals, atheists and fundamentalists, promiscuity and abstinence, information and morality, etc, but more importantly, does a good job of exploring the gray middle ground where life actually happens. This book was very interesting and thought provoking, and it showed me how moderate I am.
Initially drawn to this title because I'm needing to handle sex education for my teenage homeschoolers, I am reinforced in my stance of not only a message of recommended abstinence (based more on the spiritual sanctity of sex than on moral dogmatism), but also the need for them to be fully armed with the facts in order to keep them safe. One prays that their children will make wise choices in this and all areas of life. Including only one side of any issue does not lead to informed action, and this charged issue is fraught with intense bias on both sides, and both have worthy points, which are not incompatible to my mind.
What I didn't expect in this novel, and arguably found more interesting, were the issues of separation of church and state raised in this book. While I am a staunch supporter in the separation of church and state, I also understand the desire to share the hope of the gospel message. It is best done privately anyway, but some conversely feel that a sinful agenda of moral relativism is being forced on them by the state's approach. Objections are clear and comprehensible on both sides. Again, moving away from the extremes would seem to be the answer; I hope we can find a balance with less fundamentalism in our world coupled with more solidly good social ethics that we can share in common.
And now that I've completed the book, I realize there are scores of other topics in it where the abstinence theme is explored. Like the Biblical contradictions about judgement, "Judge not, " and, "Judge righteous judgement," one must balance abstaining from being judgmental, with abstaining from just mindlessly following. And while thankfully this novel never descends into suggesting what one should think, I come away from it with a message of tolerance, patience, compassion, and above all, balance, which I think of as a good thing.
While this perceptive book would be R-rated for sexual content and foul language, I give it four stars. I'm glad I read it.