The Talented Miss Farwell (Book Review)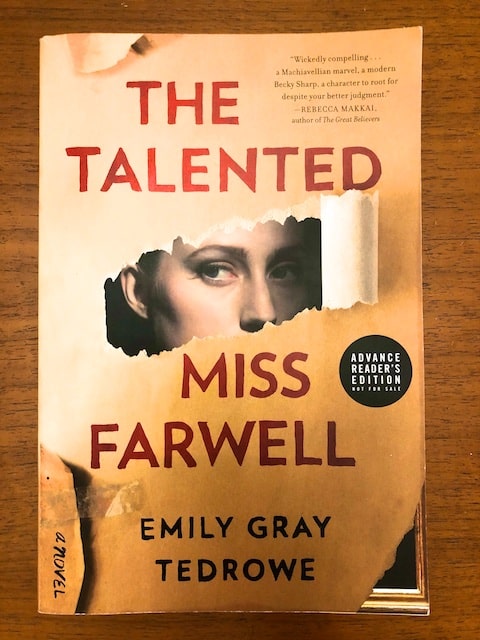 The Talented Miss Farwell is a book about someone you won't like, but you'll be riveted to reading all the way to the end anyway. You won't be able to believe what she is doing. It rings true, however, and it turns out this fictional book it is based on a real story.
Why did I read this book about a con artist? I received the free advanced reader's edition prior to printing, because the subject is about art. I continued to read it not only to see what happens, but because it helps you understand the criminal mind. What happened was so unnecessary, and a sorry waste of her talent, but you incredulously get swept up in her obsessiveness. You are struck by how easy it is to become morally bankrupt.
When I finished this page-turner, I had some pretty deep musings about the metaphysical nature of fraud, and how pervasive a problem it is. Its whole nature is to be subtile and undetected. I guess I can find spiritual lessons in anything, but this all too common mortal tendency gets exposed in this book.
If you are interested in art, crime, or compulsive behavior, you might enjoy this unique read. I give it four stars.