Day 36: Visiting a Friend in Vermont on the Way Home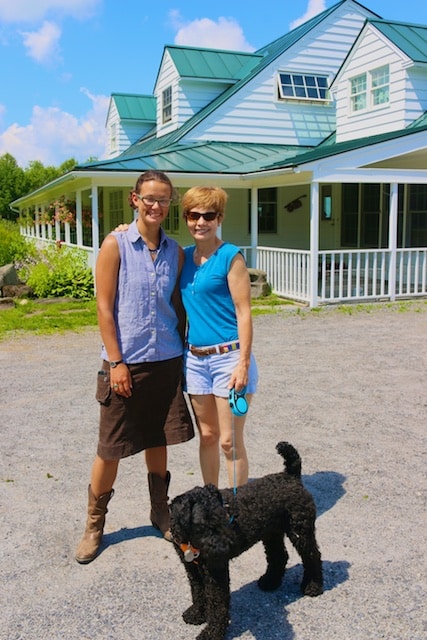 On the way home, we visited a friend in Vermont. Some blog readers will remember this friend from the Goldfish Smile blog back in 2017. She is a church friend and was Laura's Sunday School teacher for a long time before moving.
On the way there, we went through a bombastic thunderstorm in the White Mountains near Mount Washington, which gave way to some weird light, followed by some fascinating sunset color. And on arrival? A shower for me and a jacuzzi for our daughter. For us, civilization has become congruent with running hot water, but we didn't miss it as much as you might think we would.
We toured the area, going to the Cabot cheese plant (after tasting about 30, you can see which ones we chose) and then Positive Pie for lunch. (I love that photo below of our daughter and I taken at lunch by our hostess; after 5 weeks together, our fondness for each other has become palpable. The look on our faces in that photo, and the camaraderie and love shown there, really sums up this trip!)
In the evening, I cooked dinner for our host and hostess from their CSA share; it was the first time I cooked in a month, since our daughter has been in charge of that while we were camping.
But really… can your friends, close one eye at a time, and then alternate them with the other eye wide open?
And anyone want a gallon of maple syrup?