Spring in the Neighborhood (Photos)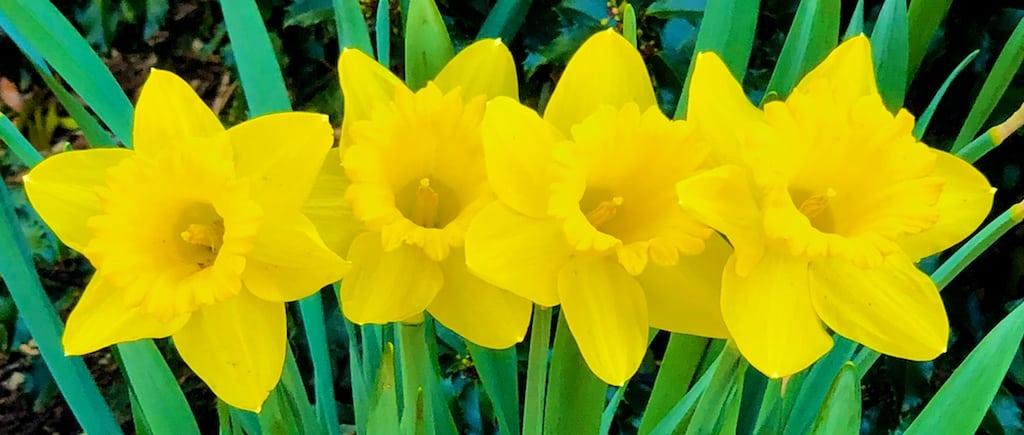 In the time our weeping cherry tree has been blooming, we have gone from being surrounded by bare branches to green festooned everywhere. We've had a lot of rain, which you can't tell from these photos for I've only been out photographing in the glorious weather.
I love living in this small town in New England for the seasons here are so pronounced. It is a whole procession, and I delight in every step of it. The lilacs are coming on soon!
You can see here photos from my neighborhood walks, as well as sunrises and early light taken from my office/studio.
In the photo of our house (third to last), you can see my husband is trying to grow grass seed in a patch that has been vegetables in the past. Our freezer still has produce from last year, so for the first time in 27 years in this house, he's scaling back the garden. He's got garlic already coming up and the three peach trees are blooming nicely, giving off hope for a nice August harvest.
Every year it is a bit sad when the weeping cherry showers down its petals, but with so much other joy in store, we can look forward to that particular one again next year.