Church is… (New Poem by Polly Castor)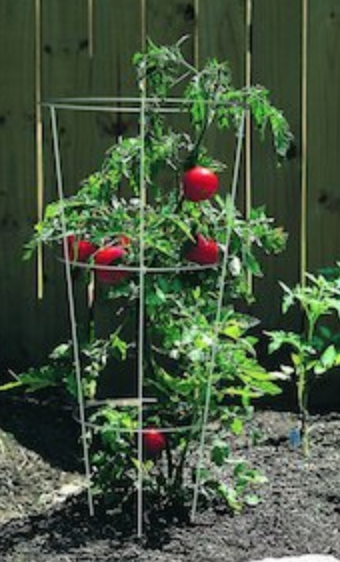 Church is…
Church is a framework for my week.
It gives structure to my days,
which would stretch forth
endlessly otherwise.
Church is
like a trellis to climb up
Sunday and Wednesday,
Sunday and Wednesday,
like ebb and flow,
like breathing in and out,
like the alternating
bottom valley and cresting top
of a curve or a wave,
cycling repetitive–
Sunday finishes off the week
while clearing the decks
for starting the next
with a squeaky clean slate,
then Wednesday, hump day,
phew– the weekend is coming into sight
it's a good time to express gratitude,
this weekly routine
reassuring in regularity
year in and year out
dutifully attending
bound as with twine to this
church schedule
makes me feel like
a tomato vine
all trussed up,
supported by
something stable
that I can wrap
my reaching tendrils around
holding tight, growing forth,
and keeping my fresh fruit
from being a tangled, trampled,
mess-on-the-ground,
for just like tomatoes,
we can be floppy by nature,
and church is an inspired,
thoughtfully girded system,
configured and tended by
the greatest Gardener
for staking and buttressing us up
holding us dear and precious
both together and separately,
vastly improving our yield,
and facilitating the fulfillment
of our amazingly delicious purpose
all while tenderly tethered by the divine.
by Polly Castor
July 22, 2018