Grace Notes #12 (with Photos)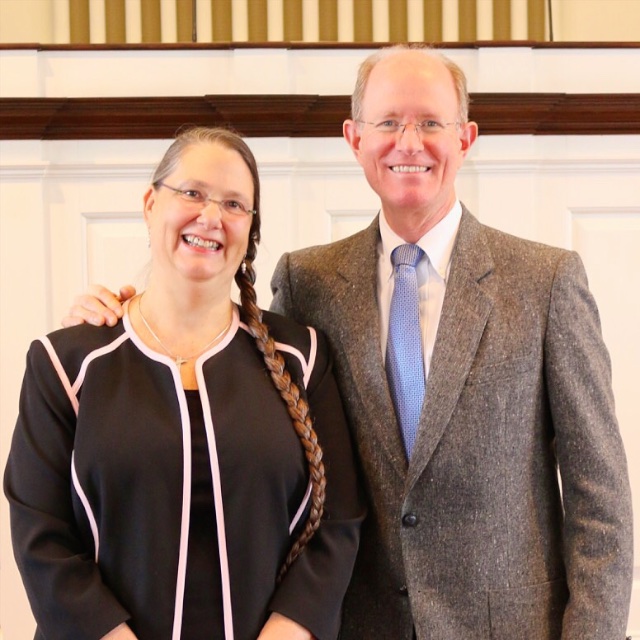 This is a periodic blog feature I call "grace notes." It occasionally captures my jottings of incidental gratitude. My hope is that this practice will make me (and you?) more aware of the constant flow of amazing good we are perpetually steeped in, which we are surrounded by all the time. It is here only asking to be noticed and amplified.
So now I am furthering my ongoing goal of appreciating such a continuous, overflowing abundance of random good. I've even taken photographs of some of them –mostly with my iPhone– which you can see in this post.
So let's start this gratitude list with:
Easter. The whole essence and implication of it, but also the yearly, even daily, celebration of it. (The photo above was taken of my husband and me on Easter, and the three photos below of church friends were also taken on Easter.) I'm grateful not only for what Jesus taught us before, during, and after the crucifixion, but for the freedom and brilliance of the metaphysics that underpins his teachings and work, as well as for our united and dear"church family." I'm grateful we are all growing individuality and collectively in our understanding and practical utilization of the cosmic Truth that was (and is) the mission of the Christ.
I am so very grateful that our older daughter has a new job as a policy person at the California Department of Education, and that she is so happy there. When the new boss's boss announced at a meeting with all the county superintendents in the state that she had just hired on our daughter, reportedly "the room erupted in applause." Everyone is so delighted, it gives me (the mother!) warm fuzzies! We are so proud of our daughter, and so grateful she is now in a place that values her and supports her, where she is listened to with such deep respect, and where she is so thrilled to be able to serve others better. We honor her for the integrity with which she made this job transition, which was only possible because she not only owned her own power, but simultaneously and courageously put her career and her supply completely in God's hands. It wasn't always clear how it would work out, or even if it would, but it did, and so well, it could only be called grace. (See the first photo below of her first day in the new job.) I am also grateful this daughter has been elected, and recently started serving as Second Reader in her church; I am sure this position as well will bless both her and others.
I relish the evening symphony concerts given by the spring peepers this time of year, and especially enjoy listening to them while driving home after Wednesday night church. This is a delightful spring tradition.
I am grateful that our younger daughter gracefully and with poise took the Physics GRE Subject Test last Saturday and finished with two minutes to spare. I am also glad that this daughter got a wonderful paid internship for this coming summer working in a quantum physics optics lab at the University of Rochester doing "laser trapping and cooling." (Apparently lasers are used to slow particles down for study.) These REU's are hard to get, so the fact that she had that cool one last summer at the National Radio Telescope, and now this new one, is really great. She wanted to try something different in the physics field and voila!, the universe responded with this lovely opportunity. They have even written her attentively about where the pianos are for her to play, and we are not even sure how they know she plays! Grace abounds.
Yay that it finally warmed up enough that spring is actually here. We had eighty degrees last Saturday, which has subsided to rain in the 30's, but it is no longer snowing, and flowers have bloomed, so I think we're safe finally to be grateful spring is here, albeit late and halting.
I'm glad to be getting better at throwing large plates and platters.
Our son has found and moved to a new house after dealing with unexpected difficulties with sewage backing up in his previous rental. It is good to see one's offspring face challenges with grace and move past them successfully to good outcomes.
The conversation in my homeschool high school abstract art class, while they make their art, is hilarious! These kids are great and I'm so grateful to have them for an hour each week. (See two photos below.)
Ginger kombucha and what a miracle it does for a green protein smoothie!
I appreciated much these "floral apostles" from Trader Joe's, in a little vase I carved (see last photo below). Don't underestimate the little things; they can be very encouraging and happiness inducing. These were on our table when there was still snow on the ground in April.
I'm enjoying trying new flavor combinations in the kitchen. I've made some amazing concoctions recently by mixing leftovers, which unfortunately are probably unrepeatable because it is unlikely – even for me– to have that mix of things on hand at the same time again. However, I'm glad the confidence to give the next wild culinary effort a go has been strengthened, because the results have been surprisingly successful. I am in love with "eating Whole30," and ironically, its limitations are giving me a real sense of freedom in the kitchen.
By the way, I'm on day 106 of my resolution to eat Whole30 for 180 days. It is going well. I'll give an update in a separate post soon. But for here, suffice it to say that showing up for yourself, and following through on a resolution for yourself, is both empowering and grace enhancing.
I love seeing our nephew on Snapchat with his children. His daughter turns two this April! I wish we lived closer to one another, but I'm  glad to keep in touch via technology. (See photo below).
I'm thankful for the opportunity to give my talk on Abstraction to the Connecticut Pastel Society. (See this post.)
Reading by the fireside on a Sunday afternoon with one's husband is a wonderful way to spend a Sabbath.
The starter in our van died while in the Honda parking lot. (It was there to have a heat shield buttoned back on, a minor repair.) If the van was going to die and need repair, this was the perfect place to do it, and it got taken care of immediately. This was so much better than it happening where it would need to be towed, or worse, happening when my husband had driven out of state.
I'm grateful my new one woman show is ongoing now at the Howard Whittimore Memorial Library in Naugatuck through April. They contacted me, and requested this. Now that is grace at work! (See this post.)
I'm grateful for pottery commissions to work on, and am enjoying carving away over here, in in-between moments.
The taxes are in, alleluia! Thank God for a husband that deals with this, so I don't have to. I'm also grateful that our income was up a bit over last year.
I am humbled and grateful that my spiritual practice has been busy and is meeting needs, with clients both old and new. I think I had the most clients in one day ever (that wasn't a holiday) last week. It is very satisfying to be in the business of helping people turn to what helps most.
I'm thankful for contractors that are recommended by friends.
I'm grateful I have so many creative ideas. They swirl around endlessly in my thought sometimes, jockeying for which gets priority!
It is so fun having new friends come to dinner!
Sharing Science and Health with Key to the Scriptures with an "honest seeker for Truth" new to it is exciting. I know first hand what a difference it can make!
Grateful to have found a new silicone-free haircare product (Monat) that really does well with my hair.
I love buying food directly from the farmer who grows it.
I am so glad to be learning all the time.
I'm glad when people ask for help when they need it. Sometimes this seems to take courage, but it is so terrific when the request is made, and effective help is cheerfully given.
I'm grateful for Instagram. Not only does it keep me in touch with people I love, it is a free, visual, window on the world, regarding topics that interest me.
I love going to a "farm to table" restaurant with my husband on a Friday evening.
I'm glad for my book club and knitting group at our local independent bookstore; great people, good discussion, and expanding horizons.
Dry roasted macadamia nuts with sea salt are a marvelous treat.
The contemplative story and humble beauty of a weathered red barn, still standing.
I'm glad our youngest was home for spring break and we got to go to the New York Botanical Gardens for the Orchid Show. (Photos in this post.)
Prismacolor Primier fine line archival quality markers (I like 08 size) are fabulous.
I'm grateful my husband is finally getting the new computer he has desperately needed for so long.
Let's hear it for libraries, especially the "new books" shelf!
I'm so glad I keep a bullet journal.
I'm so glad that my sister is going to visit this summer.
I enjoy going out to Sunday brunch with church friends.
I'm glad to be starting classes at the gym.
I'm grateful for a sense of thriving and forward motion, regardless of the political climate
I'm thankful for our home. Not sleek, minimalist, or swanky, but homey, intentional, full of creativity, love, and lived-in quality– a cosy nest. My mother used to quote poet Edgar A. Guest, saying, "it takes a heap of living to make a house a home." Amen to that. We've done that here. (See two photos below of our living room at night–it is totally different and very bright in the day.)
I'm so thankful for each one of YOU blog readers! And welcome to all of you new ones! Glad to have you here. This is a great community, and I'm happy to have you here with us, as we expand our thought to include more good!
What are your grace notes this past month? Tell us in the comments below…