Photos of our Peach Crop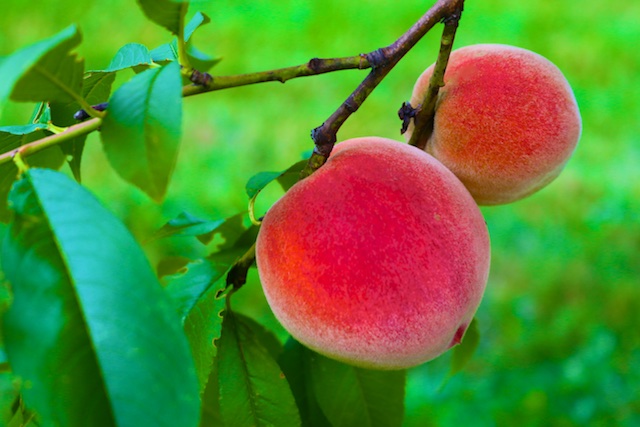 We have a lovely peach crop this year with four trees laden with them. The oldest tree has so many that we've had to prop its branches up with 2 x 4's to help the tree not break under the extra weight. This state of affairs feels all that much more wonderful because last year a late freeze caused us to have none.
The two newer trees in front yard have especially large peaches and are the first ones ripe as they get more sunshine. Their future is very promising. And we are getting peaches this year also from a volunteer (we think donated to us by squirrels planting pits) that will get cut down after this year's harvest. And since someone is bound to ask… no we don't spray them.
Over the weekend my husband made this season's first peach galette, as you can see in the photo below. It is such a delicious treat, you might want to give it a try! I notice from the blog of that recipe that this year's peaches are much prettier than that previous year. Maybe because it has been such a cool, wet summer?
Anyway, check out in this post my photos of these beauties.