Hillbilly Elegy (Book Review)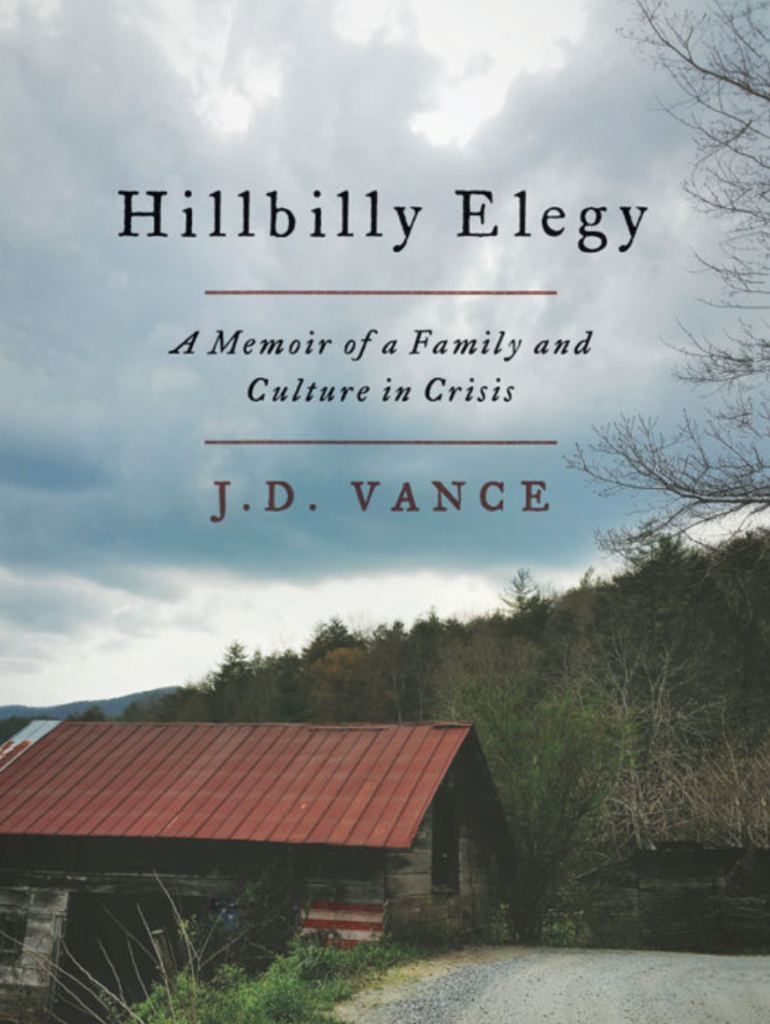 This is not a comfortable read, but is worthwhile. Many folks told me to read it after my shock at the outcome of the election last fall, and I finally obliged. I'm glad I did, and reading it will benefit individuals on both sides of the aisle alike. American needs all its citizens included as we forge ahead.
It isn't that I really learned anything all that new in this unsentimentally frank book about America's poor white rust-belt culture in crisis, but it clarified for me what I need to pray about regarding it. This memoir is written by a rare individual that was able to climb out of this disastrous background, and knows all too well why most people do not. His articulate, dispassionate, insider's view is important to understand for anyone that cares about and wants to influence modern America going forward.
The author writes well and neither excuses nor condemns. It is remarkable that he was able to maintain such an unjudgemental tone after all he has been through and seen.  David Brooks of the New York Times calls this book "essential reading for this moment in history." I agree, and surprise myself by giving this book (that I dragged my feet so long about before reading) five stars.
In addition to being a sociology lesson, this book highlights the fact that all our choices count, and inspires the reader to make the most of their own opportunities. After dragging you through misery, you are left wanting to overcome whatever roadblocks are in your own way, and live the American dream to your own fullest capacity. This is a wonderful secondary result from this short read of difficult subject matter.