Madison Art Society Member Show 2017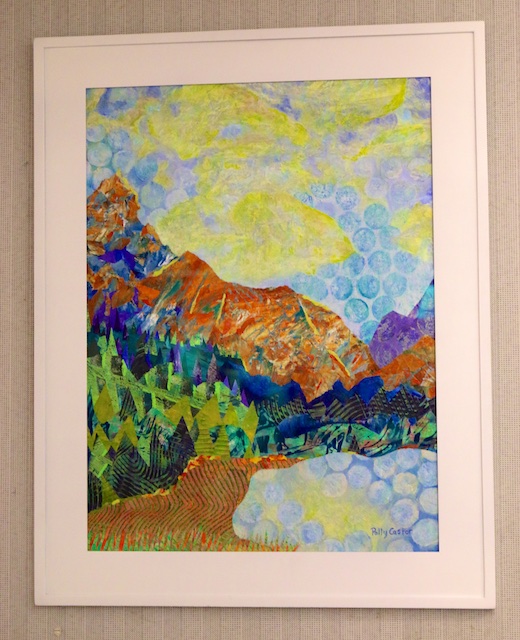 My monoprint collage above is in the Madison Art Society Member Show at the Scranton Memorial Library through February 24. Unfortunately my work got hung in a dark corner by the door (I had to change the aperture significantly to get that photo above) so if you want to see it better, check it out –along with details of it– in this previous blog. 
This is a fun group of people and I especially enjoy plein air painting with them when the weather is fine. This show makes an enjoyable way to get together during the winter. Check out the range of work shown below, as seen during the shows opening reception yesterday. The lighting here was challenging for photography; please forgive the unevenness of the light in some of these, and reflections on the glass have been avoided where possible!
After the Member Show, we went to Denise Casey's art show opening. The last five photographs below are from that. She is also in the Madison Art Society and plein air paints with me along the shoreline as well. You can check out her website here. Her show is up in the Willoughby Wallace Memorial Library until February 28.