Movie Review: Kubo and the Two Strings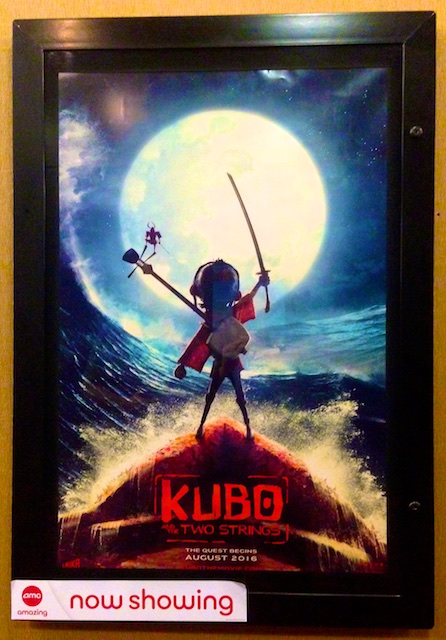 We saw this film because some animators we know absolutely loved it. And while the animation was brilliant, we left the movie theater feeling flat. I don't recommend seeing this film because the story line doesn't make a whole lot of sense and I don't share or agree with whatever mishmash of a world view they are depicting. 
The Japanese features throughout the film are compelling, with origami, block printing, samurai, and the famous wave image, but it didn't follow through to the voice overs, nor totally through the story line. Why not be fully faithful to the culture you are depicting?
The use of magic did not bother me. But such a huge expense for a weak story line I found the most troubling. Why not spend all that effort on something that builds bridges or elevates character? Or at least makes sense?
So much talent was expended here animating a story not worth telling. I found that frustrating. Can we please have something edifying or inspiring, instead of this rambling bit of abstruseness, and full of trite spiritualism?  And why make immortality sound like the bad guys?
Usually I review movies I like and recommend, but once in a while I feel a need to stand up and beg for something better. Otherwise, we'll keep getting more of this kind of thing, which is not only confusing, but unproductive, and ultimately is not even entertaining.