Bits and Clips for August 2016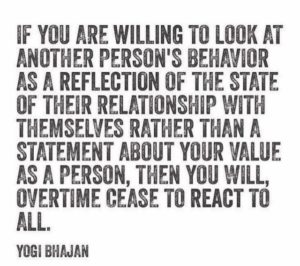 This bits and clips post is a end-of-each-month feature where I share the best of what I saw, read, watched or heard on the internet that month. I hope you find something interesting, thought provoking, inspiring or helpful. I have separated them by topics to assist you in finding what is most engaging to you:
Art:
John Singer Sargent's Watercolors (video)
Well, if they like it… Effects of social groups' ratings and price information on the appreciation of art.
Red Flowers by Debora L. Stewart
Old Books Repurposed Into Paper Cups And Saucers By Cecilia Levy
Desmond O'Hagan Interpreting Light
Spirituality:
God's Voice (short podcast)
Physical effects from severe ski accident quickly healed
Ideas: 
Simone Biles Gymnastics (video)
Simone Biles' Floor Routine (video)
Why You Should Write Down What You Accomplished at the End of Every Day
New Approach to Ending Terrorism
Ultra-rich man's letter: "To My Fellow Filthy Rich Americans: The Pitchforks Are Coming"
Is there a Fifth Fundamental Force of Nature?
Two Olympians Exhibit a Heart of Gold
Minnesota's Gwen Jorgensen Wins the Olympic Triathlon 
As A Mom Of Little Ones, I Respectfully Decline Your Request
Free Science: NASA Just Opened Their Entire Research Library to the Public for Free (web database)
Student debt-relief companies don't deliver on promises, study shows
Eight Things Happy People Do Differently  (short video)
Hijab is not Simply a "Choice"
Why Do We Judge Parents For Putting Kids At Perceived — But Unreal — Risk?
Physicists Claim that Consciousness Lives in Quantum State After Death
The Earth Just Experienced the Hottest Month on the Books. Period.
As seen at the Olympics, there is still a lot of ignorance about adoption
How each Myers-Briggs Type Reacts to Stress and How to Help
I'm Home– For School (written by a local homeschooler we know)
If You Have any of These Beanie Babies, You Can Retire Now
I Ran the C.I.A. Now I'm Endorsing Hilary Clinton
The Unbearable Stench of Trump's BS
Books:
An Open Letter to the Female Hat Wearing Dog in Go Dogs Go
Food:
Hope:
Scientists flip energy equation with solar leaf that converts CO2 into fuel
The significance of Simone Manuel's swim is clear if you know Jim Crow
Michael Phelps' New Under Armour Ad
First All Female Saudi Arabian Flight Crew
Nike Profiles 86-Year-Old "Iron Nun" Who's Completed Over 40 IRONMAN Races
Olympic women's all-around champions: A Christian, a Jew and a Muslim
This Is Where the First U.S. Offshore Wind Turbines Were Just Installed