Movies I Watched Over the Holidays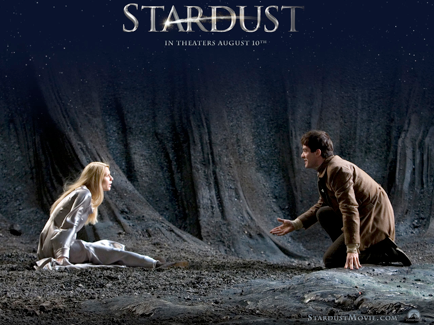 When our kids are home I watch more movies. Some years I have seen a lot in the theaters over the holidays, but not this year. I was working a lot and made time to watch these streamed videos late in the evening with various combinations of family. I enjoyed all of these but only one of them was five star.
Stardust: I give this four stars. My kids like fantasy more than I do, but I enjoyed this one. It was not as violent as many are, and it was rendered a bit more like a fairy tale. The girl on the left above is a star fallen to earth, whose heart holds the key to eternal life. The story is full of witches and spells, learning to be authentic, and finding true love. The flying ship was worth seeing, and everyone gets what they deserve in the end.
Where the Red Fern Grows: I give this four stars. This is a sweet family movie about a boy who works hard in order to buy two "coon hound" puppies, and then lovingly trains them to be the best. He is a great example of hard work paying off. He displayed good sportsmanship and had his priorities straight. It was a delight to watch a well brought up kid honoring both his own sense of integrity while also honoring his family.
Take Me Home: This film approaches four stars. It is about a woman who has just discovered her husband has been unfaithful and that her dad in California has had a heart attack. Very upset, she gets in a cab in NYC and has the cabbie drive her to California. In the process, they get the back story on each other, and help each other realize some things about themselves.
Admission: I give this three stars. This is about an Admissions Officer at Princeton who compromises herself and her job by getting involved with those she is supposed to serve and remain objective about. It was mostly interesting to see a behind-the-scenes take on the supposed admissions process at a high profile university.
The Decoy Bride: This film also approaches four stars. It is an amusing story set on a remote island in the Hebrides where an actress tries to avoid the press with a secret destination wedding. But since the press needs more of a ruse than that, a decoy bride is found to distract them from the real thing. But which one is the real deal? I liked the no-nonsense down-to-earth nature of the decoy bride, and obviously the groom did too.
How to Train Your Dragon: I loved this and give it five stars. Here is a main character who is different and comes into his own all the way from being ridiculed to saving the day. And he flouts violence and fear in favor of love and intelligence instead. What could be better? The animation is beautifully done, and both the Vikings and the dragons are fascinating to watch.