Book Review: Girl In Translation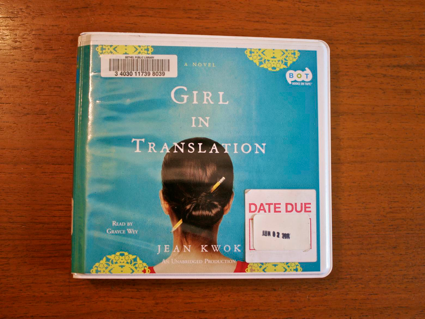 I loved this book and give it five stars. It is about an elementary aged child and her mother immigrating from China to Brooklyn where they work in a sweat shop. It encapsulates their hard won progress out of dire poverty into a new culture. It is about the humble triumph of the human spirit. It is about a young girl's transformation into womanhood and traces this remarkable character's educational trajectory, while exploring her opportunities, choices, loves and responsibilities.
After reading this noble story, one feels more ready to handle any eventuality with both true grit and compassionate authenticity. This book was particularly good in audio, where the Chinese accents add to the realism portrayed. Let me know what you think if you read it!