I'm in This Show at the Ridgefield Guild of Artists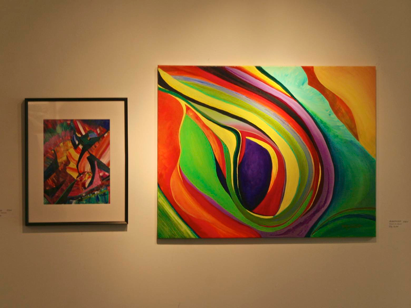 I was pleased that my two paintings got great placement at this show at the Ridgefield Guild of Artists. You can see my above two paintings closer up by clicking here and by clicking here on this blog. As the first photo shows below, these paintings of mine are placed in the cameo spot where you can see them from all three rooms.
In case you are not local, you can enjoy the other art in the show below. If you are local, this show will be open until April 24, 2010. Check the website for times and directions by clicking here, and give my paintings a visit in person! Want to buy one?