Our Homeschooling Art Show 2009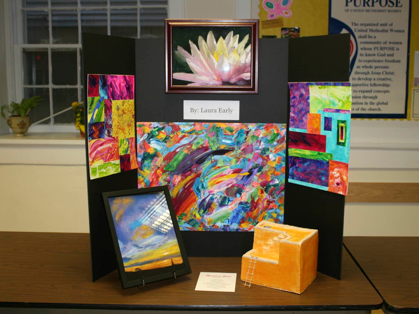 Our homeschooling group held an art show yesterday. These events are always fun. I am touched and impressed by the variety and quality of the work.
The photo above is my 12 year old daughter's presentation, with the first 8 photos below showing close-ups of her work. After that you can see my 15 year old son's hand made chess set; he enjoyed teaching young kids chess during the event.
And below my children's work you can see an assortment of the other artwork present: all of it wonderful in my opinion! I hope you enjoy seeing their creations as much as I did!