Studying Van Gogh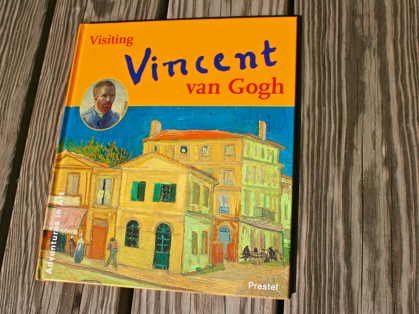 Vincent van Gogh only sold one painting in his lifetime. No one painted like him; he was generally misunderstood. His paintings were used as scrap; Starry Starry Night was tacked up on a kitchen ceiling to stop a leak! He saw paintings wherever he went, but only started to paint at the age of 27, after deciding not to be a minister. He was largely self-taught. He was supported by his brother Theo, who was an art dealer that named his son Vincent after him.
The two wrote many letters to each other, so we have a record of much of what Van Gogh thought about. Van Gogh had painted 150 paintings by the time he shot himself in the chest at the age of 35. His brother died shortly after and they are buried side by side, clueless of the fame and mass appreciation they would receive. Van Gogh's work is now valued at the highest prices worldwide. For me the message of his story is summarized in this: don't get discouraged!
Among other things, my twelve year old homeschooling daughter is doing mini unit studies this year of famous artists, starting with Van Gogh up to the present day. Above and below you can see the books we read on Van Gogh, all written for children, but many with thorough information and gorgeous graphics. (Our favorite books are at the top and bottom – we would give both of these books five stars.) My daughter will write a short report on each artist we study, decorated with stickers (shown below) of the artist's paintings so she'll remember them. Often she'll make a personal attempt at their style. I'm looking forward to all I will learn as well in this unfolding study; learning alongside your children is one of the great pleasures of being a homeschooling mother.
I really felt for this artist and marveled at his process and intensity of feeling. Rather than depressing, I find his story very encouraging. I have a lot in common with him – thankfully with the exception of the self destructive streak – and it is not too often I feel that way about people.