On Fire About Church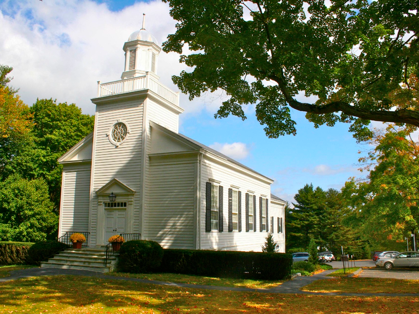 Driving home from church last night, my husband and I expressed gratitude for our individual and mutual commitment to church. We go every Sunday and Wednesday, twice a week like clockwork. That's 112 services a year, of which on average we miss only two or three by being too remote to go. We have found that the regularity of this brings huge blessings.
I don't often share email forwards I get, but the one below I received recently and it really spoke to me on this issue. I hope it will touch you as well. I do not know who wrote it. It matters not that it relates to a denomination other than my own (you would not be visited by a preacher per se from my church) but the concepts shared are very relevant whatever church/synagogue/mosque/tabernacle you might attend.
"A member of a certain church, who previously had been attending services regularly, stopped going. After a few weeks, the preacher decided to visit him. It was a chilly evening. The preacher found the man at home alone, sitting before a blazing fire. Guessing the reason for his preacher's visit, the man welcomed him, led him to a comfortable chair near the fireplace and waited. The preacher made himself at home but said nothing. In the grave silence, he contemplated the dance of the flames around the burning logs. After some minutes, the preacher took the fire tongs, carefully picked up a brightly burning ember and placed it to one side of the hearth all alone, then he sat back in his chair, still silent. The host watched all this in quiet contemplation. As the one lone embers' flame flickered and diminished, there was a momentary glow and then its fire was no more. Soon it was cold and dead. Not a word had been spoken since the initial greeting. The preacher glanced at his watch and realized it was time to leave. He slowly stood up, picked up the cold, dead ember and placed it back in the middle of the fire. Immediately it began to glow, once more with the light and warmth of the burning coals around it. As the preacher reached the door to leave, his host said with a tear running down his cheek, 'Thank you so much for your visit and especially for the fiery sermon. I shall be back in church next Sunday.' We live in a world today, which tries to say too much with too little. Consequently, few listen. Sometimes the best sermons are the ones left unspoken."