Lawn Art Seen While Bike Riding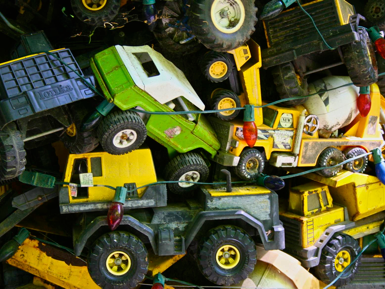 I love bike riding. My 12 year old daughter just bought a bike with money she has earned with her little baking business, so I'll be getting out more regularly now to accompany her. I am very pleased about this! 
Today friends introduced us to a rail trail in New York and we relished the melancholy song of hermit thrushes and the lush green forest tapestries all around us. We'll be back there, and hope to do it often.
A couple days ago we biked a lovely back road misnamed Poverty Hollow because of all the expensive houses on it. Rumor has it that Johnny Depp has a house there, so you get an idea of the financial status of the street. Anyway, it was a perfect day and the gardens and waterfalls were gorgeous. Meanwhile, what do we find but this sculpture in front of someone's house, tied around a tree about 12 feet high. Talk about eccentricity! I couldn't resist sharing it. Every last one of us is a quirky individual. "Different strokes for different folks!" See more photos below…