Two Oblong Ceramic Plates I Made for Father's Day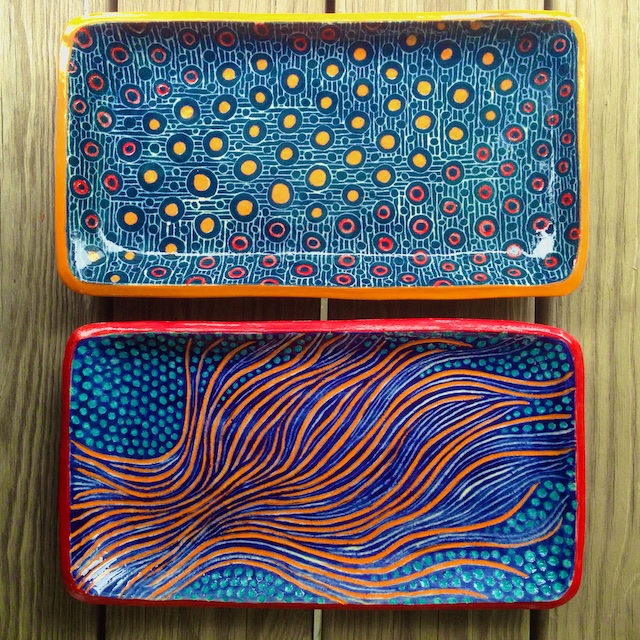 Father's Day is very different with all the children out of state, but this dear man needs to be celebrated nonetheless. Especially since some of the plates I made him got sold out of the display case in my recent one woman show, I gave him replacements to celebrate this special day. He uses these plates everyday for his smorgasbord of a breakfast, and they help him start his day with a smile.
These oblong ceramic plates are meticulously carved in a sgraffito method, in a multistep process that I find very meditative. Several of you have commissioned plates of your own. Fortunately those purchasers have been patient, since this production arc is slow at best. I started the plates shown here for James before Christmas.
Let me know if you want some and we'll get you in queue, as this is often a six month turnaround! I can accommodate some color and design preferences, and each plate is unique. They are perfect for soup/salad, sandwich/fruit, etc, as a plate, or banana bread, asparagus, etc, as a small platter. Order yours soon, because when I get ahead enough on these to open an Etsy shop for them, their price is going up!
And Happy Father's Day to all you great dads out there! I'm so grateful for all that you do!