Connecticut Pastel Society Renaissance Show 2015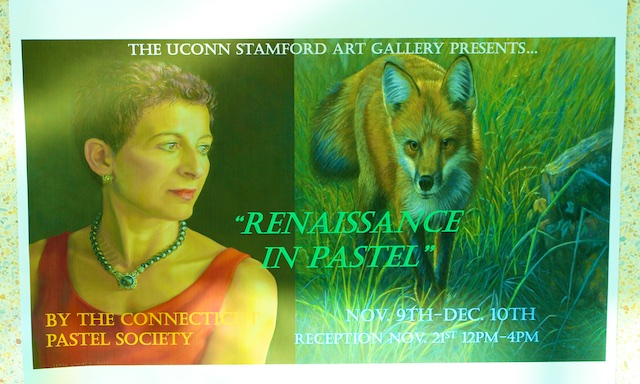 Here are some photos I took at the opening of this fabulous pastel show put on by the Connecticut Pastel Society. Known nationwide as the "second best pastel show in the country" after the PSA show (Pastel Society of America), these works of art came from all over the country, not just from Connecticut. The quality of work in this show is absolutely excellent. 
In the photos here you can see some artists (and blog readers) with their works, as well as some receiving their rewards. The two ladies below the group shot below were co-chairs for this show and also deserve congratulations for a job very well done. (As with photographing any show under glass in spotlights, I did my best to shoot this wonderful artwork at good angles and without refection…) My favorite painting in the show was the abstract (the first painting shown below), but the "best in show" was awarded to the crow painting shown next to last. But how could anyone pick the best among these?
If you can get to UConn at Stamford to see this show by December 10, you will be so glad you did so!