Bits and Clips for September 2015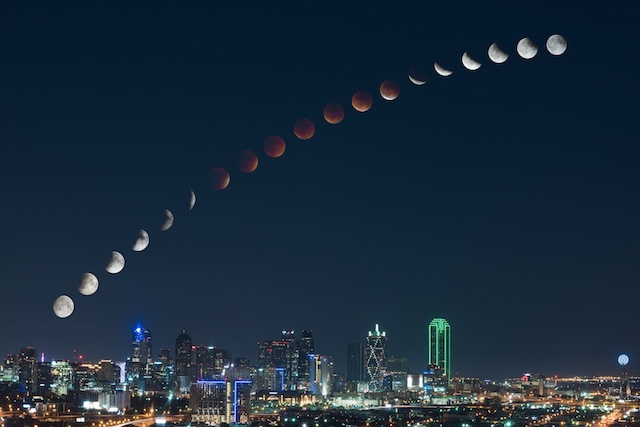 This "bits and clips" blog is a monthly feature that is a summary of much of what I though was worth seeing, reading, or listening to in this past month. For your convenience, they are divided by topic, so click on the links below and enjoy! I hope you find something inspiring, thought provoking, stimulating, helpful or interesting.
Also don't miss at the bottom of this post, an eclipse photo by blog reader Helen Eddy, who makes greeting cards that you might want to check out. And thank you to all you blog readers that send me things you think I will like; they often, like this month, end up on this list. In that way, this is becoming a bit of a group discussion…
Art:
Nordic Hoard: Scandinavian Ceramics
14 Excellent Pieces of Advice every Artist Should Remember
Artist Workspace to be a Sacred Sanctuary
Spirituality:
Lifted out of a Quicksand of Fear
Seven Spiritual Consequences of Living a Busy, Hurried Life
The Paradox and Promise of Christian Science
Owning Our Health: Fear, Cancer, and the Healing Effect of Spirituality
Could This Quran Fragment Really be Older than Mohammad?
Ideas:
Free National Park Passes for Families are Now up for Grabs
The Top 25 Kid-Friendly Museums
My Visit to Alaska: The Signpost of Climate Change
Trust me, I'm a Curriculum Expert
What Your Messy House Really Says About You
When Mexicans Crossed Our Border to Feed Americans in Need
5 Phrases to Stop Kids from Begging
How Curiosity Leads to Creativity
Hear the Homemade Jet Engine Built by a High School Student (I scooped this story on my blog by two years)
17 Things We Need to Do to Fix the World
What One College Discovered when it Stopped Accepting SAT Scores
New App that Lets Users' Friends Virtually Walk them Home at Night is Exploding in Popularity 
Apple vs. Google vs. Facebook: The Slow Death of the Web
The 6 Biggest Myths About the Moon
When Students Have Choices Among Top Colleges, Which Ones do they Choose?
I Can't Stop Reading these 1 Star Yelp Reviews of National Parks
SAT Scores Hit Lowest Level in 10 Years
As States Change the Use of ACT and SAT, Disadvantaged Students Get a Boost
Best Drug Commercial You Will Ever See
VW Emissions Scandal For all of you that asked, yes, my Jetta TDI is one of those recalled :(
Payment Plans for Paying Back Student Loans
Books:
20 Quotes from Children's Books Every Adult Should Know
Movies:
The New Trailer for Downton Abby's Final Season
This Gorgeous New Video Makes Sense of the Solar System
Food:
An Eye-Opening Look at the Additives in Our Food
The Secret Ingredient from Your Homemade Jam May be Coming from the Lid
7 Recipes that Reinvent the way you eat Zucchini
Poetry:
Gregory Pardlo, Pulitzer Prize Winner for Poetry, on His Sudden Fame
and Hope:
Southern Justice Now Comes with Diplomas
Take it to the Bridge: Tehran Architect Striking the Right Chord in Iran and Beyond
How Vermont Became a Clean Power Powerhouse