Drawing Samples from AP Drawing Class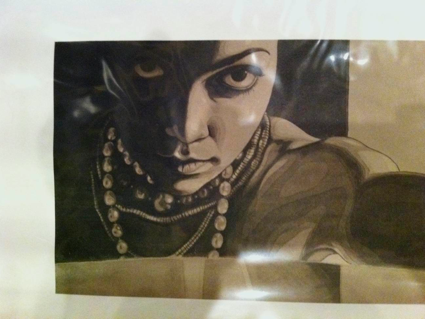 Yesterday I met the teacher that will teach my youngest daughter's AP Drawing class next year. Unlike most AP classes where there is a test, this AP art class is a submitted portfolio. These kids do one drawing such as these per week with an estimated 15 hours put in on each one. The teacher said the best artists are the ones who put constructive criticism into use for improved results – not those that have the most talent – which I thought is an interesting comment on any endeavor.
Here are some samples of her previous student's work. I met these students and they permitted me to take these photos. It was a challenge getting good shots of their drawings because of the glare of the portfolios and the fact that I only had my iPhone, so you'll have to imagine how much more incredible they are in person.
I am humbled by the amount of work these kids have put into this! I thought some were staggeringly wonderful! Don't you agree?