My Response From the College Board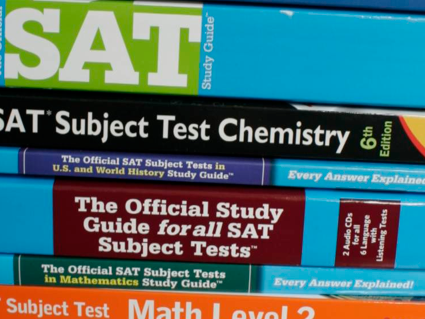 Below please find the response I received from the College Board, obviously an official form letter since it refers to me taking the exam. Regardless, I thought it may be of interest:
March 17, 2011
Dear Polly:
I am writing to you today in response to your email regarding the essay prompt on the SAT® that you took on March 12, 2011. First, I want to personally thank you for taking the time to articulate your concerns. The College Board remains committed to access and equity in education, and we take concerns such as yours very seriously.
As you may know from your research, the College Board is a non-profit organization whose mission is to connect students to college success and opportunity. We are committed to excellence and equity in education and every program and service we provide – from the SAT to the Advanced Placement Program – is in support of our mission and our guiding principles.
Each SAT essay prompt undergoes extensive pretesting. Hundreds of sample essays are written by students from diverse backgrounds. These responses are then evaluated by high school and college faculty members to determine if a prompt is acceptable. Our pretesting of the "reality television" essay prompt gave us confidence that the prompt would be accessible to test takers and would generate a variety of responses articulating different positions on the issue. We acknowledge that not all students spend valuable hours watching reality television shows, nor are we recommending that students watch these programs. However, the responses we read during our pretesting process showed that students can successfully address one or more of the underlying issues covered in the prompt—the effects of television on society, the desire for fame and celebrity on the part of "ordinary people," the value of authenticity in any form of entertainment—and are able to do so even if they have no personal experience with reality television shows or do not watch television at all. Moreover, the prompt includes enough information about reality television programs to allow any level of response to the prompt, even by people who have never seen a reality television show.
We recognize that students' experiences vary widely, and we thus strive to present issues that are wide-ranging enough to allow students to develop a point of view and support it with reasoning and examples from their reading, study, experience, or observations. Overall, we feel that this prompt gave students the opportunity to take and support a position and that the larger issues implicit in the prompt were wide-ranging enough to engage all students, even those who lacked personal familiarity with particular reality television programs.
Thank you very much for contacting us with your concerns. We appreciate any comments that may help us to improve our tests, and we can assure you that your concern will be shared with the SAT Writing Test Development Committee.
Hopefully you found this information about the SAT helpful. We wish you a successful transition to college.
Sincerely,

Meagan Segura