Recipe: Ginger, Carrot, Hazelnut Cake with Molasses Frosting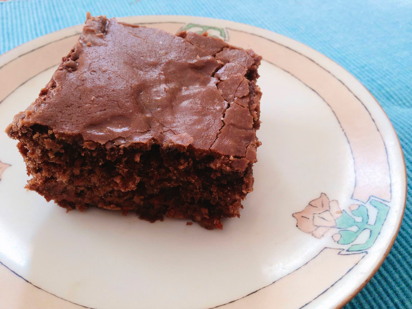 This is absolutely awesome! Truly, this cake is amazingly delicious, and is so moist that it remains terrific tasting days later. In the photos, it looks like there is chocolate in it, but there is none. This homely desert packs a lot of flavor with its hearty wholesomeness, but does not taste overly sweet. The unusual frosting brings it to perfection.
And yes, it has a whole quarter cup of freshly grated ginger in it, so you'll need a lot more ginger than you might think, since its volume decreases markedly once peeled. Grating all that ginger may be a bit labor intensive, but it is definitely worth it!
This has become an instant family classic; it is gone now and everyone is already talking about it wistfully, pining for the next time I make it. Give this unique cake a try when you want a special treat; you'll be glad you did!
Butter and flour for the pan
4 large eggs
1 cup good organic mayonnaise
1 cup granulated sugar
1 cup light brown sugar, packed
1 tablespoon vanilla
2 cups sprouted spelt flour
2 teaspoons baking soda
2 teaspoons baking powder
2 teaspoons cinnamon
1 teaspoon kosher salt
1/4 cup fresh ginger, peeled and grated
1 pound carrots (about 2.5 cups), grated
1/4 cup roughly chopped hazelnuts
1 stick (8 Tablespoons) soft butter
4 ounces cream cheese, softened
3 cups confectioner's sugar
2 Tablespoons robust molasses
Pre-heat the oven to 350˚F.
Butter and flour a 9" x 13" pan.
In a large bowl beat together eggs, mayo, granulated sugar, brown sugar, and vanilla. Add in the dry ingredients: flour, baking soda, baking powder, cinnamon, and salt. Thoroughly mix in the ginger, then stir in the carrots and hazelnuts.
Pour into the prepared pan and bake for 45 – 55 minutes, or until a toothpick poked in the center comes out clean. Let cool for 10 minutes before frosting.
Beat the butter, cream cheese, confectioner's sugar and molasses until smooth and creamy – it will be crumbly at first, but keep mixing, and it will eventually get to the proper consistency.
Frost the cake and enjoy!